We offer exterior and interior cleaning for both residential and commercial clients, including construction cleaning.
Residential Window Cleaning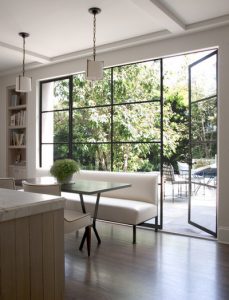 Exterior cleaning involves using a wet applicator soaked with water and gentle detergent.
We agitate soil and debris on the window with an applicator to loosen soil and debris then using commercial grade squeegees, expertly clean the windows with magical strokes leaving the window streak free.
We dry all corners with soft, dry cloths so no drips ensue leaving your window so clean it looks as if there is no glass there at all.
We ask that you remove screens yourself prior to our visit, but we offer that service as well.
After the window is cleaned we wipe all sills. We also offer screen cleaning for a nominal service charge of $3.00 per screen, removing dirt, spider webs and debris, leaving your screen clean.
​We also offer excess paint removal after painting projects have been done.
Interior cleaning is performed with care and includes coming into your home after removing outside shoes so that we may clean the interior windows in the same manner as exterior cleaning. We clean the window and wipe all of the sills, leaving your sills cleaner than it was before we arrived.
Construction Window Cleaning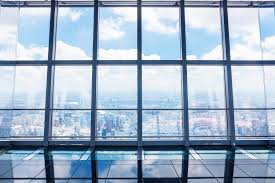 Construction cleaning involves cleaning windows in the same manner as exterior and interior cleaning, however, projects usually have extraneous debris and overages. We carefully use use razor blades to scrape off all debris, including drywall, concrete, paint and lacquer. We include wiping all sills and crevices to complete the cleaning project for newly constructed residential and commercial premises.
Call Squeeky Clean Windows & Gutters at 250-514-0165 Today!