We also offer De-Mossing of roofs as well.  There are two ways we can go about this:
Scrape by hand. This is labor intensive and can cost but from the time we arrive to the time we leave you will look up and not see any moss existing plus we treat your roof after with a chemical called Spray and Forget.  You will not see any moss growth for at least a couple of years.
We thoroughly saturate your mossy roof with Spray and Forget and walk away. This is less expensive, just cost of chemical and spraying labor.  6-9 months later your roof is cleaned and the moss just rolls off.  Spray and Forget is a time released chemical that kills your moss and the elements just blow it off.  It takes time though.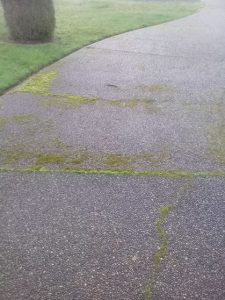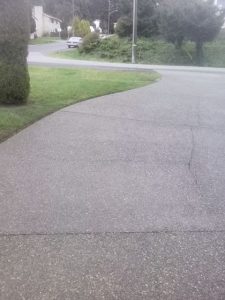 Call Squeeky Clean Windows & Gutters at 250-524-0165 Today!